Safety Awards Program
As we place an ever increasing value on safety in the workplace the CSIA Board of Directors decided the Association needed a program to underscore the importance of safety as well as to assist our members in improving their safety program. They wanted a program that would encourage member participation yet give meaningful recognition and commentary.
The Board approached Gary Auman of Auman, Mahan & Furry, who supervises safety recognition programs for other associations to put one together for CSIA. The Board worked with Gary to develop the questions and Gary graded the applications anonymously.
Each question is graded on a score of 0 – 10 points. The total point score is then totaled and divided by the number of questions to get a percentage score. The percentage score is awarded an award level. 93 – 100% is awarded a platinum level; 84 – 93% is awarded Gold; 75 – 84 is awarded Silver; and 66 – 75% is Bronze. Following the receipt of the award, Gary will send each participant a detailed multi-page letter explaining why they received the score they did.
The goal of the program is self-improvement. After receiving Gary's letter the applicants are urged to review their program and make some, if not all, of the suggestions in Gary's letter and to reapply next year.
Congratulations to our Charter Year of CSIA Best Practices in Safety Winners:
PLATINUM
Advanced Industrial Services, LLC
Dyplast Products, LLC
Gribbins Insulation Co.
Performance Contracting, Inc. (Not Pictured)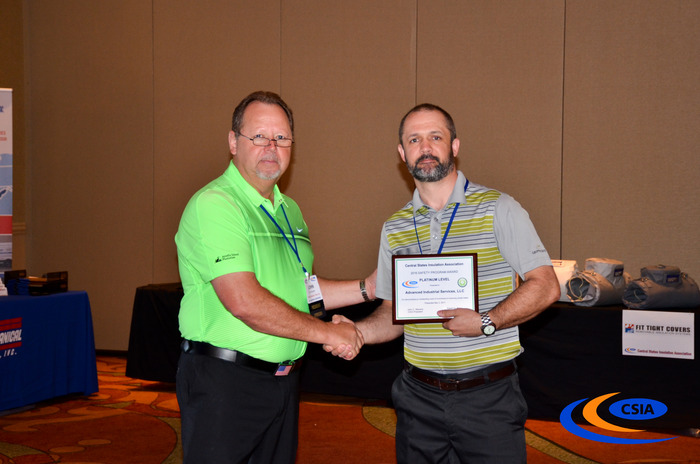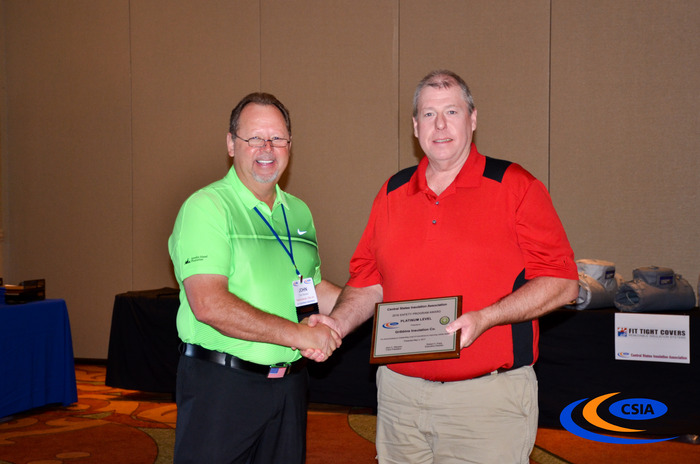 GOLD
Geo V. Hamilton, Inc.
Thermal Solutions, Inc.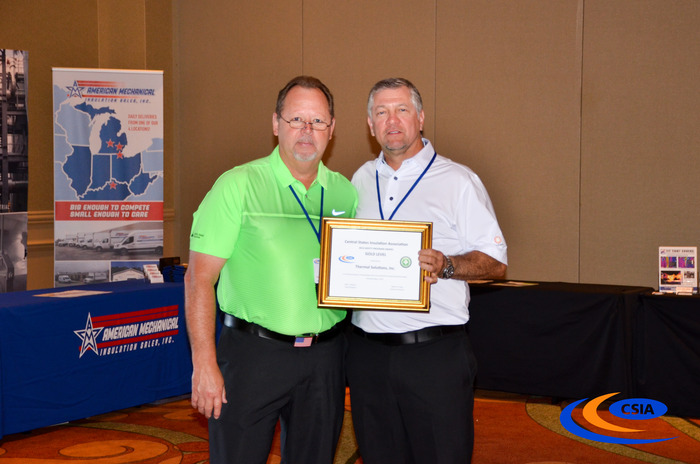 BRONZE
Distribution International
Michigan Mechanical Insulation